Breakaway was mostly the normal this week with one exception. Several people resorted to silliness before breakaway. It started off with Rody dancing: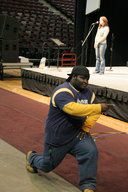 And then these guys started leapfrogging each other: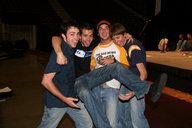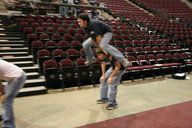 Afterward, a guy said that he would help EQ the sound board next week. Then he got to talking to Cory about getting into Wedding Videography. Cory just got too busy with it to keep up so maybe that will work out well for him.
Otherwise, everything is pretty much the norm.
---