Well, the subject just about covers it. World of Warcraft went into open beta, and I have been playing it with nearly every free second that I have had. Nathan, Andrea, Andrew, and myself would go take several computers in the labs and play away. The public beta ended yesterday, so that means I have time to do the things that I have been lacking recently, such as school.
On a side note, my new camera came. It is so much better than my old I can't believe it.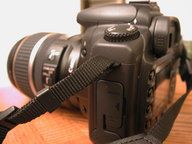 It is so much better that I have considerable difficulty taking this picture with the old one. I imagine this may be the last one I take with it. I imagine I will start using it a lot more now that WoW is over.
---